About the Bowling Club
Introduction
This website provides a brief introduction to Valleyfield Bowling Club. If you would like more information, have any questions, or would like to talk to someone about the club, we would be very happy to help. Please do get in touch. Contact details can be found on the CONTACT THE CLUB page.
---
The Clubhouse and Green
Valleyfield bowling club was founded in 1959. It's initial membership was predominantly miners from the local colliery. The club served a valuable purpose as a social forum for the mining community in the local area. It provided the opportunity to participate in competitive sport, a means of relaxation, and a welcome distraction from the very hard and intense conditions of a coal mine.
The clubhouse at the moment is a single portacabin, with a remote toilet portacabin at the opposite end of the green. At present neither of these has a mains electricity or mains water supply. A development plan to address the facilities available to the club is in progress. The first stage of the 2018 development plan is to establish mains connections and move the toilet block adjacent to the clubhouse. The second stage is to purchase a second portacabin to adjoin the first and to refit it with food preparation facilities. The third stage of the plan is to purchase modular buildings which can be configured to meet the longer term needs of the club, and to enable the club to offer social membership to the local community with a wider range of community services both in season and out.
---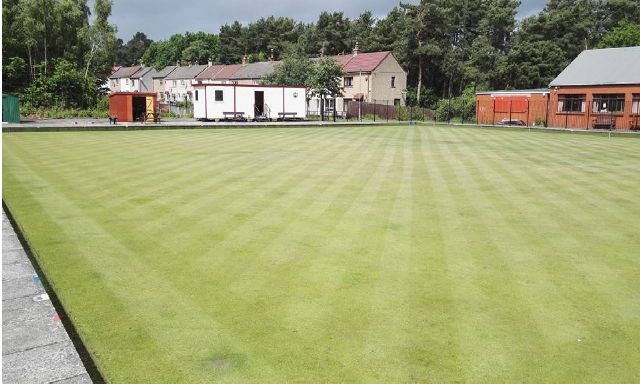 TO HALT THE ROLLING NEWS MOVE THE CURSOR ONTO THE TEXT. TO RESTART MOVE THE CURSOR OFF THE TEXT.
---
News Update
---

Posted on: 27-Apr-2022 - Hi there! Double Donation Week is back! Raise TWICE AS MUCH for Valleyfield Bowling Club when you shop online using easyfundraising. Currys, The Range, notonthehighstreet and more are doubling donations until 1st May. Shop now: https://www.easyfundraising.org.uk/offers/trending-offers/?utm_campaign=raise-more&utm_source=social&utm_medium=whatsapp&utm_content=rm-ddwapr21-w1 Thanks to all those who have lareday signed up to Easy Fund Raising. It does make a difference.
---
---
Directions to High Valleyfield Bowling Club
. Valleyfield Bowling Club is an SOIC registered charity SC048527 registered on: 9th July 2018. The copyright in this website and the material on this website is owned by Valleyfield Bowling Club.